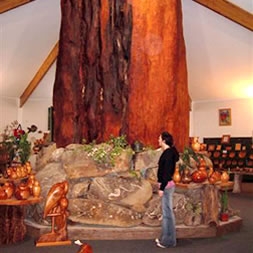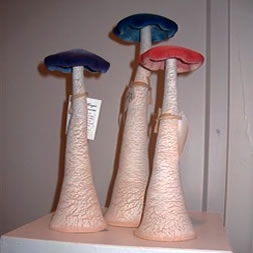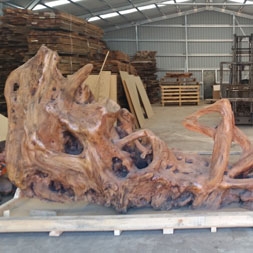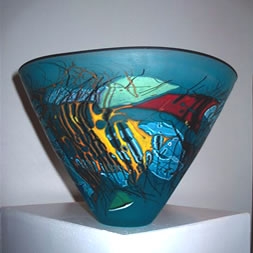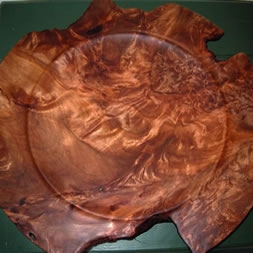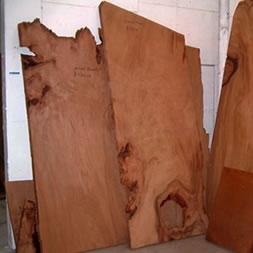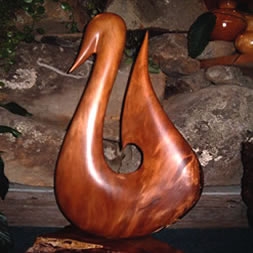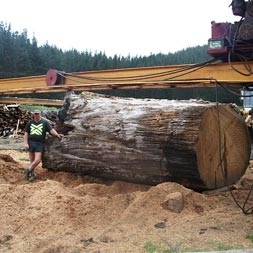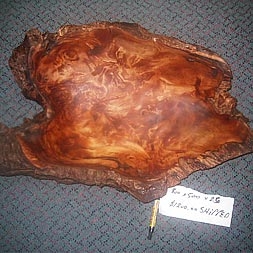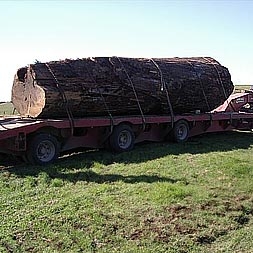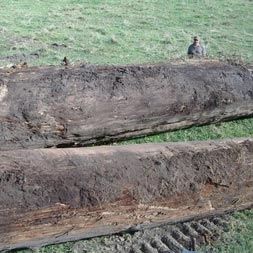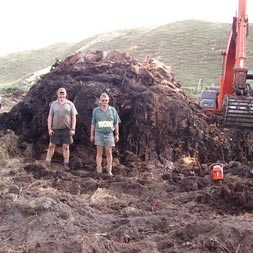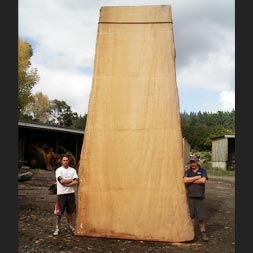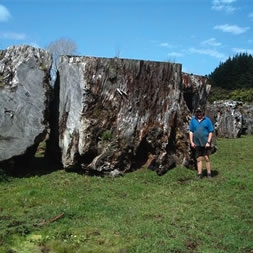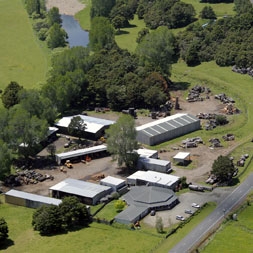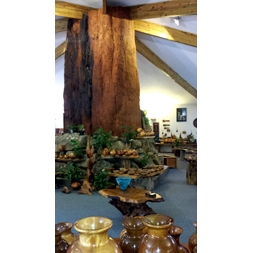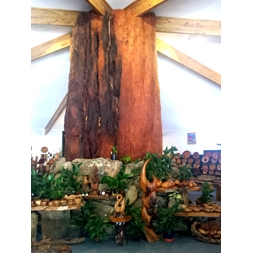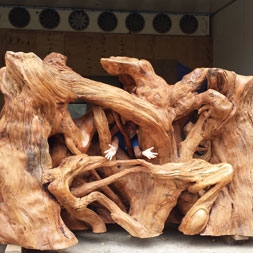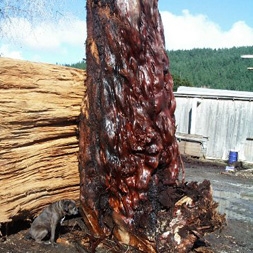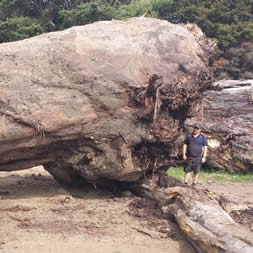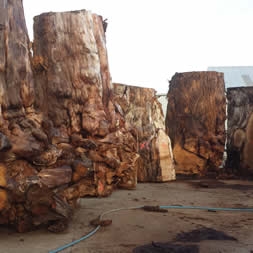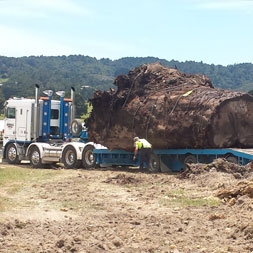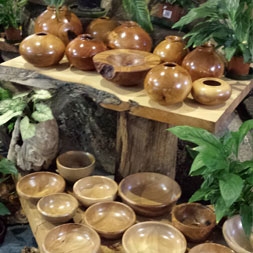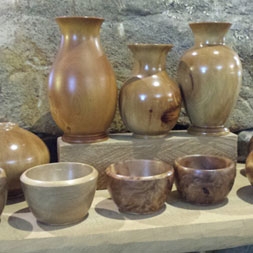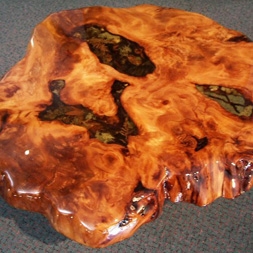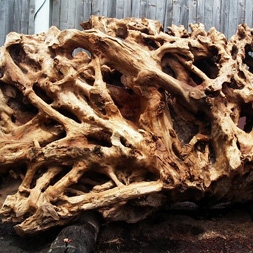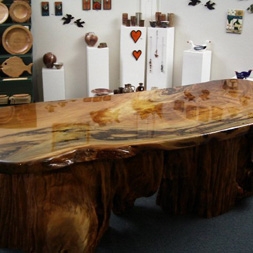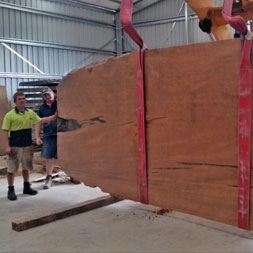 Kauri gallery in Dargaville
Nelson's Kaihu Kauri gallery situated at Kaihu 30 kms North of Dargaville, on State Highway 12.
The 750 square metre octagonal gallery is supported by a 30-ton Ancient Kauri log centrepiece. Nelson's Kaihu Kauri Gallery features:
A large range of wood art
Pottery
Hand-blown glass
Greenstone
Paua
Handmade soaps
Local paintings
And a wide range of New Zealand-made gifts and souvenirs.
We also stock a large range of dried Kauri timber and Kauri slabs ranging from 0.5M x 0.5m to 2.7m x 4m x 0.125m. We have been working with Kauri as far back as 1991. The first Ancient Kauri was extracted and milled in 1991 as a sideline to the pine sawmilling operation. Gradually over the years Ancient Kauri has become the main species processed at Nelson's Kaihu Kauri; the plant and machinery is specialised for the extraction and processing of these sometimes huge logs and stumps. In extraction a 20-ton digger is used in conjunction with a 30-ton bulldozer. At the sawmill we have a 25-ton loader to lift these large logs.
We have a number of sawmills to cut the logs, a speed sander for sanding slabs up to a metre wide and we recently installed a dehumidifier with a 50 cubic metre chamber for drying the timber down to 10% moisture content.
The showroom was built in 1996 and opened in December 1997 and features up to 40 craftspeople, many using the beautiful Ancient Kauri.
These Ancient Kauri are extracted out of the peat swamps in the Dargaville region. The stump is an estimated 45 ton and the one on the transporter is 30 ton, 10 metres in length and 2.7 metres diamater at butt end, sawn into beautiful Kauri timber for furniture and feature sarking, flooring and detailed building finishing. The stump material is processed into beautifully featured items. Carbon dating has a range from young 1200-6000 years old right through to the ancient 55000-year-old. Nelson's Kaihu Kauri has hundreds of beautifully crafted items from spinning tops through to large Kauri dining room tables. We ship the world over and can custom manufacter to clients' requirements.